Stump Grinding Service in Park City
Tree stump removal is a specialty service provided by Low Stump Tree Service to clients throughout the Park City region. This type of work requires specialized equipment and knowledgeable personnel, and we have both here at our company. All our stump grinding projects are completed in accordance with Blue Stakes Regulation, and we are fully licensed and insured so you have peace of mind when hiring our crew to grind or remove a stump on your property.
Once a tree has been taken down, the cleanup process begins. Our crews have specialized equipment for wood waste removal. Everyone who operates this equipment is highly trained, and our company members always work in a safe, professional manner. Perform this type of work without a machine is extraordinarily time consuming and labor intensive, so hiring a company to do it for you is usually the best way to take care of things quickly and efficiently. We also offer comprehensive tree removal service.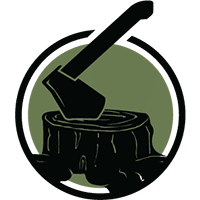 Give Low Stump Tree Service a call today

for a FREE Estimate today
Do You Have Any Tree Related Questions?
Ask an Arborist!
When a tree is removed, the stump and roots are typically left in the ground beneath it because they can be challenging to take out. Over time, the ground will absorb some of the roots, but stumps can take an extremely long time to decay and disappear. When left intact, they can also be dangerous. Stumps can be hard to see and may provide a hazard for people walking in the area or driving equipment such as lawn mowers, snowmobiles, or bicycles, depending on the season. Stumps are also unattractive and can provide a lure for certain insects and pests.
When a tree is taken out, it's smart to ask for the stump grinding service, as well. Once everything is removed, the area will return to its natural state far more quickly, and the danger of having a hard stump in the ground on your property will be eliminated. Have an extremely large stump that you need removed? Our stump grinder machine will quickly turn any stump into wood chips that you can use as mulch in your garden or as protection around a replacement tree. Our full-service tree removal crews will take care of your needs in a professional manner and make sure the process is safe every step of the way.
Low Stump Tree Service provides free estimates for all our tree stump removal work in the Park City area. Contact us if you have a tree down or a stump that needs to come out and we'll be glad to provide you with a custom quote. If you need a tree taken down, as well, we can do that for you, too. Just ask for a full quote. Our crews can also use the stump grinder to take out stumps on your property that have been there for many years, just taking up space. Call today for an estimate.