Land Clearing around Park City, UT
Land Clearing Services in Park City
From Start to Finish
All Land Clearing Services
Park City, Utah, is a national destination for Americans dreaming of mountain living with custom cabins and recreational property for full-time or seasonal use. To help current and future residents in the Park City area plan for the lifestyle they want, Low Stump Tree Services has the expertise, trained team, and heavy equipment to provide land clearing services as part of the necessary pre-construction preparation steps for any commercial or residential building site. Please feel free to contact our team anytime to answer questions or schedule a free quote on your property. We offer our full range of landscaping and grading services to help clear the way for any construction project.
Have you dreamed of building your own home or cabin from the ground up? It's a big project, but Low Stump Tree Services is your expert partner to get the job started correctly and set you up for success. Not only can we help with site preparation prior to construction, we're also experienced in local plant life to understand and plan for fire safety and clearance around your building. We can spot disease and other issues early so that our team can manage and eliminate problems before the risk of fire or tree-killing disease becomes serious. Low Stump Tree Services is ready to help you build your dreams and protect this important investment for years to come.
Clearing services
Before any construction crews can even begin to lay a foundation, the property itself must be ready to hold up to the structure you have planned for it. Low Stump Tree Services can start that process by clearing the undergrowth and trees from your building site. Our clearing services include brush, tree, and stump removal for even the most difficult of thorns and bushes. During this process, we're careful to preserve the natural beauty that makes Park City such a desirable area. Our team will consult with you to decide which trees can be kept, and we'll reduce the impact as much as possible. We also offer stump grinding to remove deep stumps while minimizing the damage to your future yard.
These clearing services also extend to utility access and right-of-way, connecting properties to local roads and power in preparation for electricity, water, and more.
Construction Site Preparation
Once the plant life is cleared, Low Stump Tree Services can remove, chop, or chip timber and begin grading the lot to create a level surface for construction. Our grading services also take into account drainage requirements, adjusting sloped banks and other natural features to channel water away from the building site. Sometimes, grading and drainage correction is needed on lots with existing structures or recreational property like sports fields to fix problems caused by storms or erosion over time. You can contact us for a free inspection anytime if you're planning construction or feel concerned that your existing property may have drainage issues.
Finally, Low Stump Tree Services is available for cleanup assistance after a big storm. When trees and branches are damaged after a heavy rain or hailstorm, they may create a risk of fire hazard. Removing and trimming your trees regularly is an important part of maintaining a clear lot with a "defensible space" against a wildfire. Contact our team to learn more about fire safety and storm repairs.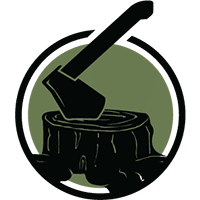 Give Low Stump Tree Service a call today

for a FREE Estimate today
Do You Have Any Tree Related Questions?
Ask an Arborist!